UX Audit
You know there are some quirks to your product: You're not hitting your key metrics, some things just feel "off", and worst of all, your users are complaining that your product is tough to use. You have a to-do list a mile long, but don't know the best place to start.
I'll audit your product with a focus on user experience and product optimization that identifies those quirks, prioritizes them against your goals, and sets your product on a path to greater success.
I look for points of friction in your user experience and uncover opportunities to increase conversion, hone your messaging, strengthen your brand's voice, and eliminate visual and feature-creep-driven clutter, all while focusing your product toward your goals.
You'll get a video screen recording of my feedback along with a full report with opportunities for improvement and optimization including quick wins and long-term strategy considerations to give your users the best experience possible, leading to increased conversion and retention, and ultimately, revenue.
How it works:
With your key metrics in mind, I'll focus on flow, clarity, design, consistency, missing/useful functionality, overall usability, and more.
You'll receive your video and full custom report with opportunities for improvement and optimization including, where relevant, screenshots, wireframes, and links to any resources I think may be helpful to you in further development.
I'm brutally honest. I won't sugar-coat the issues I may find in your product, but I'll also provide you with tactical solutions to those issues.

Jennifer knows her stuff. She is friendly, but not afraid to tell you what is wrong with your work. She is able to break down a page, flow, or design element and provide concrete feedback on what does not work, why, and exactly what can be done to make things better. Highly recommended.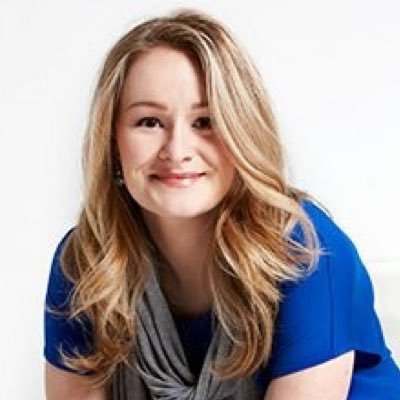 Had a brilliant UX audit done by @jennjenn. Founders/creators: recommend you check out her UX service
Who this is for:
UX Audits can be done on desktop sites, mobile apps (iOS and Android), or tablet-focused products (iOS only).
My UX Audits are focused on the overall experience of your product and the interactions your user has with it. You'll need either a live or working development site or an app that I can use as if I were a regular user.
Your product can be at any stage: brand new or established and looking improve. The ideal case for a UX Audit is when you have a live product and are looking to improve or optimize a particular area of that product. This includes SaaS apps, landing pages, e-commerce flows, onboarding, or anywhere else your users may be getting stuck.
Why you need a UX Audit:
We all get caught up in building the "new." Need a new feature or page? Throw it into the top nav and call it day. Need an alert box to remind your users of something urgent? Throw it onto the site header and call it a day. Introducing a new action or color or theme? Throw it in there and move on.
We get so caught up in moving forward and patching on new features, tools, copy, experiments, etc., that we often forget to take a step back and evaluate what it does the product as a whole.
We do so much patching that sometimes the overall message gets lost. Or worse: the user gets lost. The information architecture we spent so much time defining in the very beginning has come to resemble an M.C. Escher work rather than a user-friendly, optimized experience that ushers our users from the very start to their end goal.
It's death by a thousand papercuts.
UX Audits are the perfect way to take that step back and evaluate what stands to be improved in the overall experience. In a few-hour deep-dive into your product experience, you can uncover all of those points of friction or confusion for your users, develop a plan to address them, and make it a priority to get the fixes out ASAP.
How much does this cost & what's included?
UX Audits are currently available for $1000.
Your report includes everything mentioned above. If you have a ton of pages in your product, I won't review them all. I'll select ~10 or so key screens that will likely cover the majority of your product and provide the most impact.
Get Started
UX Audits can be booked instantly. After your payment is processed, you'll receive an email asking for a few bits of info and we're good to go. It's that simple.
Turnaround time for your UX Audit: 2-3 business days.